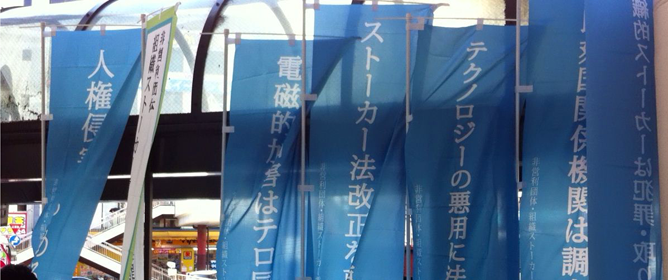 At the Organized stalking and electromagnetic wave crime victims association, activities to resolve the damage caused by gang stalker (organized crime, personality rights infringement, organized harassment, group stalker) and electromagnetic wave / technology crime (high-tech crime / invisible medium crime) I am doing it. Laws against these crimes have already been enacted in "Russia" and "America".
We will continue to promote activities with the aim of improving the law in Japan.
We are a victim group of the general public who has nothing to do with political or religious groups.
We mainly carry out the following activities.
Holding regular meetings and consultation meetings
Verification and information sharing on methods for reducing electromagnetic wave damage and obtaining evidence of damage
Measurement of harmful electromagnetic waves, collection of evidence
Lecture by inviting various experts
Petitions to lawmakers, government agencies, etc.
Publicity activities, signature activity
Scene of regular meeting
Measuring instrument, and damage reducer
About the Electromagnetic Environment Observation Project

We will explain the observation project that we are currently working on.

[Purpose of project implementation]
This project will be conducted on a nationwide scale for the purpose of fact-finding as part of research into methods of harm.

[Project Outline]
As a result of examining the details of the damage collected from the members, each member individually uses the dedicated measuring equipment developed by the Society for both the low-frequency electrical signal from the lamp line, which is highly likely, and the high-frequency electromagnetic wave, which is mainly the damage received outdoors. We will make observations in the environment of.
The equipment will be the measuring equipment set prepared by the association, and will be observed inside and outside the member's house.

[Rough result]
Since almost the same contents have been confirmed nationwide as the contents of the data, it is highly possible that the methods of harm are common.

[Evaluation of outsiders]
After discussing the collected data with the person in charge of research technology at a public research facility, we found that "the communication is not generally known (the waveform is not known)" and "the purpose and other intentions of the communication are unknown." For example, there is an opinion that the contents of the data cannot be explained immediately.
Regarding the waveform of the acoustic attack at the US Embassy in Cuba
It was reported that employees working at the US embassy in Havana, the capital of Cuba, had been attacked by "sonic weapons" since mid-November 2016.
"Sounds allegedly heard by embassy staff" was posted on the Associated Press website in the United States, but this waveform is similar to the waveform measured by our observation activities, and there is a possibility of a similar harm method. It is believed that there is.
Harmful sound recorded by AP(from YouTube)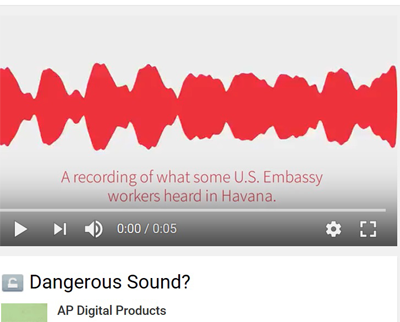 Waveform we measured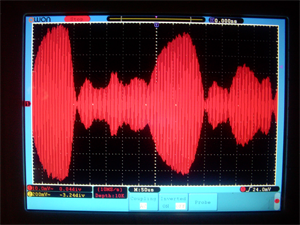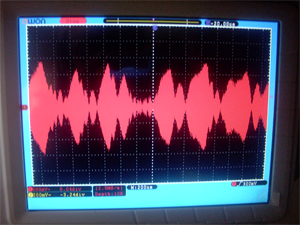 Group name : Soshiki stalker denjiha hanzai higai no kai
(Organized stalking and electromagnetic wave crime victims association)
Representative : Nobuteru Takamoto
Email: info_f

s-d-h.org

Inquiries by letter (mail):
Mailbox No.86, 10th Floor, Iidabashi Central Plaza 1-1, Kagura-gashi, Shinjuku-ku, Tokyo, Japan 162-0823
Soshiki stalker denjiha hanzai higai no kai